Siding In St. Paul And Surrounding Areas
Why choose us for your siding in St. Paul, MN?
It's important that when the time comes to replace or repair your siding, you hire the professionals who know how to do it best. Our proven track record sets us apart from all others, and with our LP® SmartSide Trim and Siding, your home will have everything it needs.
If for any reason you're unhappy after we have left or notice anything of concern, we're more than happy to return and do the work again for free.
---
Advanced LP SmartSide Siding
Although the siding on your home may be what gives your house style, it does much more than just look good. With LP® SmartSide Trim & Siding, your home can look good and have the durability of engineered wood.
This high-quality product is made with a proprietary SmartGuard® processing, giving it the ability to defend your home against fungi, decay, and termites better than any other leading brand. When you need protection, you need LP SmartSide.
---
Design. Build. Protect.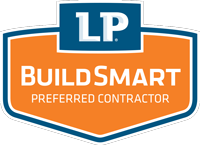 From shake to lap, soffit, and panel styles, your home can look exactly how you please while giving you the added benefit of advanced protection. At Evergreen Construction, we believe that our high-end siding choices add value to your home and give you the peace of mind that you deserve to know that your family and home have the protection they need for many years to come.
If you think that LP SmartSide is right for you, contact Evergreen Construction today!
Remember: Evergreen Construction offers 24 hour emergency service. When you need us now, give us a call.